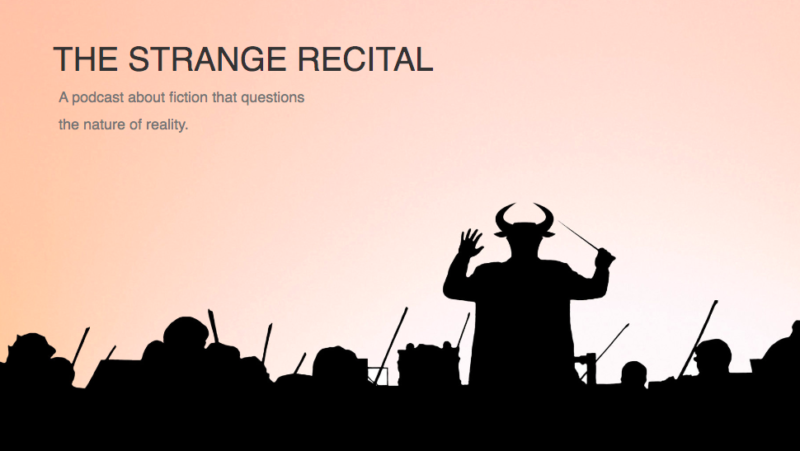 The Dactyl Foundation is pleased to announce that Brent Robison and Tom Newton, producers/hosts of The Strange Recital, have received a grant  from the Ben Jorgensen Memorial Fund in recognition of the work they have done creating their high-quality literary podcast.
The Strange Recital is an audio anthology of short fiction that "questions the nature of reality" and has been in continuous production since 2016 with over 130 episodes.
Each podcast episode features one writer and runs about 20 minutes. It includes a story reading – the Recital, a brief musical interlude, and an author interview with a twist – the Post Recital.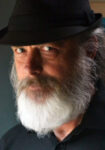 Brent Robison lives in the Catskill Mountains of New York with his wife, a maker of fabulous masks, and their wisecracking teenage daughter. His fiction has appeared in over a dozen literary journals and several anthologies, and has won the Literal Latte Short Short Award, the Chronogram Short Fiction Contest, a Fiction Fellowship from the New Jersey Council on the Arts, and a Pushcart Prize nomination. His collection of linked short stories, The Principle of Ultimate Indivisibility, and his new mystery novel, Ponckhockie Union, are available from booksellers everywhere. He blogs occasionally at ultimate-indivisibility.com. His second novel, now in progress, threatens to take him to the grave.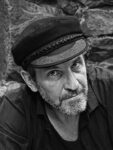 Tom Newton is the author of Warfilm (Bloomsbury 2015), Seven Cries of Delight (Recital Publishing, 2019) and Voyages to Nowhere (Recital Publishing 2021). He has spent many years working in the film industry as a prop man, while pursuing a parallel existence as musician, sound engineer and mastering engineer. He was a participant in London's punk music scene in the late seventies. He lives on a mountain in Woodstock, New York with his wife and daughter.
About the Ben Jorgensen Memorial Fund
Ben Jorgensen was an award-winning actor who worked on television, stage, film, and audiobook productions.  This fund was set up by his mother to honor his creative and generous spirit.
With this award, we hope to encourage great artists to continue producing great work, and we hope more listeners will subscribe to free podcast via email at TheStrangeRecital.com or on the app The Podcast Source or at  iTunes, Stitcher, Soundcloud, Google Play Music, Facebook, TuneIn, YouTube, Spotify and iHeart Radio.